Bristol Accountancy Practice Growth by Acquisition
Case Study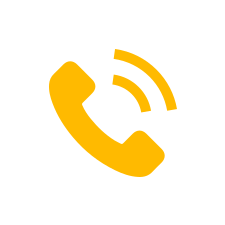 Acquiring an accountancy practice is an effective method of growth which, in our experience, can allow practices to develop up to 8 times faster than they would through organic growth alone.
As an industry with ever-changing regulations including recent significant changes such as Making Tax Digital (MTD) and the General Data Protection Regulations (GDPR) some of the smaller practices with senior partners have decided to cash in on their business and retire, presenting a big opportunity for practices with the means and desire to grow.
When Wilkinson's Partners, an accountancy practice based in Clifton, Bristol were looking to grow their business, they approached Bristol Business Brokers to find them suitable practices in the Bristol area that were available for acquisition.
"As an ambitious practice with the infrastructure and budget for growth, we saw the massive potential that acquiring a practice offered versus relying on organic growth of our own."
The Challenge
In order to make the acquisition worthwhile yet still feasible, Wilkinson's briefed Bristol Business Brokers to find them accountancy practices with 1 – 2 partners within their budget. These practices had to be based in Bristol and have Bristol based clients to ensure the transition of clients was as frictionless as possible.

The Bristol Business Brokers Solution
As part of our approach to finding suitable businesses for sale, we take the time to really understand our client's requirements to ensure that the businesses we present are suitable.
Following this initial consultation with Wilkinson's, we carried out preliminary research to create a target list of businesses that matched Wilkinson's criteria.
Once this phase was complete, we utilised local business networks, referral partners, digital marketing campaigns and formal letters to find suitable businesses for sale that were not necessarily openly marketed. 
"We had previously looked at generic business broker websites to try and find opportunities with no avail. With Bristol Business Broker's marketing techniques, privileged business contacts and strong working knowledge of the Bristol business community, they were able to find us businesses that weren't listed on broker websites and online business marketplaces."
The Results

   
Utilising our marketing and networking techniques, we were able to find 3 suitable businesses for sale that met Wilkinson's criteria. After reviewing the options available, Wilkinson's opted for the third practice. From here, we were on hand to support Wilkinson's and offered advice throughout the process to ensure that the acquisition went as planned.
"Having three business to choose from was an aspect of Bristol Business Broker's service that we valued greatly – giving us the opportunity to compare factors such as turnover, profitability, ease of acquisition, clients and more to ensure that we made the right decision."
Grow By Acquisition with Bristol Business Brokers
At Bristol Business Brokers, we specialise in the sale and purchase of businesses, with a specialist broker service for accountants. Whether you are looking to grow by acquisition, start a new business venture or cash in on your investment, we can help.
To have an honest conversation about buying or selling a business, why not get in touch today to arrange an initial conversation and a coffee. Call us today on 0117 379 0117 or fill out a contact form and we'll get back to you.