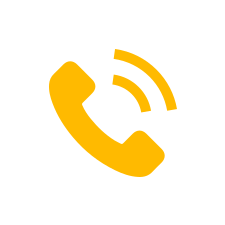 The Bristol Business Brokers Team
The team at Bristol Business Brokers brings together decades of experience and a wealth of knowledge across a wide range of sectors to help empower our clients.
When it comes to buying or selling businesses, we take the time to get to know our clients and understand their goals and motivations, allowing us to match buyers and sellers that have similar ambitions beyond monetary value alone.
Our shared values and 5 step approach to buying and selling businesses means that we have a high success rate and don't just wait for opportunities to present themselves.
Selling or buying a business can be turbulent, which is why our team never engage in any hard sell and aim to be a reliable point of contact throughout the entire process to achieve your desired outcome.
Simon Norton
–
Managing Director
Simon Norton founded Bristol Business Brokers in 2018 after identifying a gap in the market for a hands-on broker, one that appreciated the aspirations of both the buyer and the seller to broker successful deals.
Specialising in IT, Telecoms and eCommerce, Simon has overseen the growth of Bristol Business Brokers to a national brokerage firm that empowers clients to achieve financial freedom through selling or buying businesses.
Outside of work, Simon is a keen road cyclist and has completed both Land's End to John O'Groats and Coast to Coast events. When he's not cycling, Simon is a family man who enjoys dog walks with a pub meal and is kept busy on Dad's taxi service by his two teenage children.
Paul Tilson – Client Director
Client Director Paul Tilson joined Bristol Business Brokers in 2020 and brings over 25 years of sales and business development to the team.
With a reputation for developing strong customer relationships, solving problems and being an excellent negotiator, Paul has all the skills required to help our clients achieve their goals. 
Specialising in the buying and selling of eCommerce, manufacturing, IT and Accountancy businesses, Paul is Based in the North of England and has been instrumental in allowing Bristol Business Brokers to develop from a local to a national brokerage.
When he's not working with clients, Paul enjoys coastal dog walks with the family, travelling and exploring the land where possible, and is also a real foodie, enjoying experimental cooking as much as sampling which always makes his family nervous.
Stewart Anderson – Client Director
After a successful career in sales and marketing roles, Stewart joined the Bristol Business Brokers team in 2021 to allow the business to grow further.
Stewart is passionate about building productive relationships with clients and his personal approach means he is trusted by clients to deliver what he has committed to.
Based in the South of England, Stewart strengthens the core team here at Bristol Business Brokers and works with our diverse client base across a wide range of industries nationwide.
Stewart has been a Glasgow Rangers fan all his life and outside of work enjoys nothing more than watching football or cooking up a steak in the kitchen.
A Broker with a Difference
At Bristol Business Brokers, our core vision is to empower business owners and investors to make successful and prosperous deals.
If you are looking for a broker with a difference, why not get in touch with us today to arrange a no obligation conversation with one of our experienced team?
Call 0117 379 0117 or fill out a contact form and we will get back to you.