About us.

Buying or Selling a business ?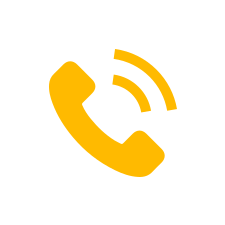 Our business is buying or selling your business
At Bristol Business Brokers we help investors and businesses looking to find the perfect company to buy, we also support business owners looking to sell with finding the perfect buyer.
We deal with all aspects of business brokering, from research and preparation to marketing of the business and negotiation of the sale; take a look at our 5 step process for more information.
We believe that business brokering is too important not to be personal, that's why we take a hands-on approach that allows us to understand the ins and outs of your business, as well as your individual goals.
We also recognise the difficulties both emotionally and physically that come when selling your business and take the time to understand your legacy and ambitions before finding a deal that works for all parties. 
Whilst we specialise in the technology and accountancy sectors, we have vast experience working with businesses across a wide range of sectors. Our clients are predominately Bristol based and generally have a turnover of £200k – £10million.
Who are we ?
Bristol Business Brokers is headed by Simon Norton, an experienced businessman with a wealth of local knowledge.
The company was formed when Simon identified a gap in the market for a hands-on broker, one that takes the time to understand the goals and ambitions of both buyers and sellers.
With a history in exit planning and 25 years in sales, Simon holds valuable, transferable skills such as identifying real business value, improving value and preparing for the sale or purchase of a business. These all offer an added value and insight for our clients when it comes to brokering their business.
Simon is "the dealmaker", with a pool of investors and businesses looking to grow by acquisition and a network that's second to none, Simon connects the right people to ensure the best deal for everyone.
Release your ambition today
At Bristol Business Brokers, our personal approach allows us to maximise business value and get the best deal for everyone. Whether you're looking to sell your business or acquire a new one, we can help.
To have an honest conversation about buying or selling a business, why not get in touch today and arrange a time for a coffee and an initial conversation? Call today on 0117 379 0117, or fill out a contact form and we'll get back to you.