Finding
a Buying Opportunity for an Entrepreneur
Case Study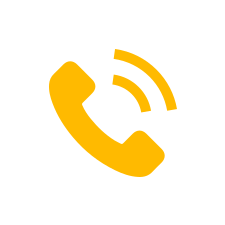 Our client is an investor business owner who was looking for an investment opportunity to buy their first business as the start of a future portfolio.
After a longstanding career in a corporate position, the buyer was looking for new prospects to generate a passive income and enable them to travel in the future without the commitments of a 9-5.
After being recommended, the buyer approached Bristol Business Brokers to help them find suitable businesses in the South West to acquire.
"After a long career in a corporate position – I was ready for a new challenge. I approached Bristol Business Brokers as the result of a recommendation and their impressive reputation."
The Buyer's Requirements
To enable the buyer to start their portfolio of businesses without having to be too involved in all management decisions, our buyer was looking for an established and proven business with a strong management team.
Due to previous industry knowledge, the buyer was interested in buying a business in the manufacturing, logistics or training industries.
In a business broker, the buyer was looking for a professional organisation with a strong presence throughout the UK that could support them through the process of buying a business and building up a portfolio in the future.
The Challenge
To facilitate the purchase of the business, the buyer would need to acquire funding from a non-traditional source.
Additionally, the ongoing lockdowns across the UK also meant that face to face meetings were discouraged.

The Bristol Business Brokers Solution
After receiving the buyer's initial requirements, our team identified several businesses that met the buyer's requirements and began targetted marketing campaigns to solicit further opportunities.
These opportunities were then shortlisted and screened. During the screening process, we carried out guided site visits to understand how the business operated day to day and get an idea of what time commitment would be required from a new owner.
A promising seller was found through a networking contact – a profitable and established manufacturing business that was family-owned and managed since being set up almost 40 years ago which the owner was looking to sell.
Our advisors guided the buyer through the process of purchasing their first business, introducing them to trusted partners that would be required to facilitate the deal including solicitors, accountants, and a funding expert who helped the buyer to secure the necessary funding.
With the exception of a site visit, we were able to carry out all correspondence and meetings electronically in line with lockdown recommendations. Contracts between solicitors were also signed electronically, enabling the deal to continue to move forward even with restrictions in place.
The Results

   
After finding a motivated and suitable opportunity, the two parties were introduced and negotiations commenced.
We had a working relationship with both parties which enabled us to keep negotiations moving forward positively before a deal was reached at 94% of the asking price.
The legal process then commenced to officiate the sale and the deal was formally completed. 
With the businesses now running day to day by itself, the buyer can focus on making key decisions and also on other opportunities safe in the knowledge that the business is operating smoothly and generating revenue.
"The opportunity that Bristol Business Brokers found for me ticked all the boxes. Established, strong management,  within budget and in my target industry and location. 
Since taking ownership, I have been working on modernising some aspects of the business which now runs with very little involvement from myself day to day; giving me time to focus on other areas of the business and also on other opportunities.
I look forward to expanding my portfolio further and will certainly be using Bristol Business Brokers and the other contacts they have introduced to do so." 
Looking to Buy a Business as an Investment?
If you are looking to purchase a business as an investment – we can help.
Whether you are buying your first business or already have a portfolio, our team can identify suitable opportunities based on your requirements such as the industry, size, valuation, and management requirements.
To have a conversation about buying a business, give one of our team a call today on 0117 379 0117 or fill out a contact form and we will get back to you.