Finding a Buyer for Bristol Asbestos Removal Business
Case Study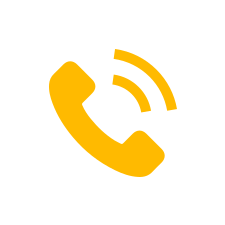 A4 Asbestos was a Bristol-based family owned and managed business which provided asbestos sampling and removal services to domestic and commercial premises in Bristol, Bath, Swindon, Chippenham, and Gloucester.
To enable their retirement, the owners of A4 Asbestos decided to sell their business. After an unsatisfactory experience with another business broker, the director approached our team to help them find a suitable buyer.
With a goal to sell and complete for Christmas, our team persevered to find a suitable buyer for the business within the 8-month timeframe and utilised several marketing channels to yield a satisfactory result for our client.   
"After building the business up over a period of 7 years, we were ready to cash in on all of our hard work and enjoy our retirement. After a poor experience with another provider, we were sceptical at first that a buyer could be found in our desired timeframe."
The Challenge
With a timeframe of 8 months to close the deal, our team of expert brokers were extremely motivated to find a suitable buyer and enable the owners to retire before Christmas.
As Christmas approaches, negotiations can be put on hold as offices close and businesses focus on completing work before closing for the Christmas period.
COVID-19 and the associated lockdowns also had an impact on finding a buyer, with businesses across all industries concentrating on ensuring they could continue to operate and dealing with a loss of customers in some cases.
The client's previously poor experience also meant that they had initial reservations that a buyer could be found
The Bristol Business Brokers Solution
To ensure we found a buyer that had synergy with A4 Asbestos, we took the time to understand the business completely including the current client base, service offering and assets.
Following this initial research, we supported the directors with a business valuation, a sales memorandum and tax advice.
Our team then launched a robust marketing campaign including networking, social media campaigns and targeted letters to businesses that met A4's criteria to generate leads.
After receiving one of our targeted letters, a potential buyer contacted our team to find out more about the business and the terms of the deal.
Satisfied that A4 Asbestos was a suitable acquisition for their business, our team handled many calls between both parties to negotiate amicable terms.    
The Results
With a motivated buyer found and both parties satisfied with the outcome of negotiations, the legal process was followed to make the sale official. 
The deal was formally completed in December allowing the owners of A4 Asbestos to retire before Christmas.
The handover with the new owner was successful and the existing client base experienced no interruptions in service under new management.
"After our previous experience with a broker, Simon and his team were a breath of fresh air.  Whilst we had reservations initially, the team at Bristol Business Brokers gave us confidence that the market was there and delivered a suitable buyer within our desired timeframes."
"The communication was excellent throughout and we were kept up to date on the progress of negotiations once a potential buyer was found. Unlike our previous broker, they seemed genuinely passionate about finding a buyer for our business."
"I am now happy in retirement and would have no hesitation in recommending Bristol Business Brokers to anybody looking to sell their business."
Roger – Joint Owner, A4 Asbestos
Looking to find a Buyer for your Business?
At Bristol Business Brokers, we specialise in helping business owners find the right buyers for their business, with a tried and tested approach to selling businesses.
Whether you are looking to sell your business due to ill health, want to retire or are looking for a new challenge, we can help.
To have a conversation with one of our expert team, give us a call today on 0117 379 0117 or fill out a contact form and we will get back to you.