Ecommerce
Specialist business brokers for the
e-commerce sector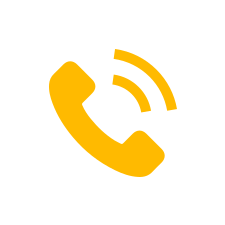 E-commerce is a rapidly growing industry in the UK, with revenue from online retailers totalling £693 billion in 2019 and the pandemic resulting in a significant increase in online sales.
With lower staff, infrastructure and property costs vs. traditional retail stores, online retailers can keep their businesses leaner resulting in more profit. What's more, being online means consumers can buy products 24/7 from anywhere in the country.
As the sector has grown, merger and acquisition activity has increased, with more and more entrepreneurs looking to add profitable online companies to their portfolio or grow their own businesses by acquisition. 
At Bristol Business Brokers, we specialise in brokering e-commerce businesses and have experience working with structures including affiliate, Fulfilment by Amazon (FBA), dropshipping and independent online stores.
Selling Your E-Commerce Business
After working hard to build your online business into what it is today, you want to ensure you get the best price and complete the sale on fair terms.
At Bristol Business Brokers, our approach to selling includes thorough research and a valuation to make sure you get a great price, before using proven marketing strategies to attract offers from relevant parties.
We take the time to really get to know your business and understand what you want from the deal, whether that is simply the best cash price or a like-minded buyer who shares your values

Buying an E-Commerce Business
With much more growth in the industry expected, many entrepreneurs are now looking toward e-commerce as the sector of the future.
Whether you are looking to grow your own operation by acquisition or want to purchase a profitable online business as an investment, we can help.
At Bristol Business Brokers, our expert team can support you in finding the perfect business to buy, taking your exact requirements into account and presenting you with options that meet these conditions.

Considerations when buying or selling an E-Commerce Business
Whilst online businesses traditionally have a smaller workforce and lower overheads which make negotiations easier, there are many considerations that must be made when buying or selling an e-commerce business.
Business Models – e-commerce businesses may operate on one of several different models including dropshipping, Amazon FBA, marketplaces such as eBay and independent online stores. All these models have their own benefits and drawbacks and should be considered when valuing the business.
Online Presence – The online presence of the business is critical to success. Online marketing campaigns, organic positioning, traffic levels and conversion rates should all be taken into account when buying or selling an online business.
Suppliers – Whilst businesses may sell their own products, many online stores rely on purchasing items from suppliers and then selling them to customers at a higher price. Agreements with suppliers should be reviewed before the sale takes place.
Frequently Asked Questions
How much can I sell my e-commerce business for?
The value of an e-commerce business will be dependent on several factors including the industry, current sales, business model, demand, current market conditions, competitors and more.
Our 5 step approach to selling businesses includes detailed research which ensures you understand the true value of your business, targeted marketing campaigns also ensure your proposition is seen by motivated buyers.
How long does it take to buy or sell an e-commerce business?
As negotiations and agreements need to be made by both parties, it can take up to 12 months to complete a successful deal. However, our goal is to find suitable buyers within 6-9 months.
Why should I use a broker to buy or sell an e-commerce business?
Using a specialist broker to buy or sell your business means that you find the perfect opportunity for you without the time and hassle of searching for a buyer or seller yourself. 
This means buyers find the opportunities they are looking for faster and sellers get a great price for their business.
Using a broker also relieves you of the many complexities that are involved with buying or selling a business such as completing the legal process which can be done on your behalf.

Specialist E-Commerce Brokers
If you are looking to buy an online business or sell your existing e-commerce business, we can help. Our team has a wealth of experience in this sector to make successful deals.
To have an initial conversation about how we can get you the best deal, give one of our team a call today on 0117 379 0117 or fill out a contact form and we will get back to you.