Finding a Suitable Buyer for Family-Owned Manufacturing Business
Case Study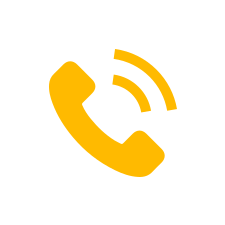 Our client was the owner of Vinyl Value, a specialist manufacturer and distributor of mobility scooter canopies, storage covers, and garages based in Chard, Somerset.
The family-owned and managed business was established, profitable and had a strong management team; making it ideal for an investor looking for an opportunity that did not require considerable management input.
After being involved with the family business since he was young, our client was looking to sell the business and pursue other opportunities. 
Following an unsatisfactory experience with another business broker, the owner of Vinyl Value approached Bristol Business Brokers based on a recommendation.
"After being involved since I was a child, I was ready to sell the business and look for a new challenge.  We had previously engaged a broker who was unsuccessful in finding a buyer for the business."
The Challenge
With strong fundamentals, the business would attract a lot of interest – it would be key to screen these potential buyers to ensure that we only entered negotiations with those that were motivated.
The seller wanted to ensure that current members of staff remained employed as part of the acquisition, a potential buyer would need to be happy with this as a requirement of the deal.
Following their previously poor experience with a business broker, the seller had initial reservations about the likelihood of finding a buyer through a broker.
Additionally, COVID-19 would have an impact on the negotiations, with lockdowns and social distancing restrictions making face to face meetings less practical.

The Bristol Business Brokers Solution
To ensure that we identified a suitable buyer for Vinyl Value, our team took the time to understand the business inside and out, including its management requirements, staff, client base, service offering, product line and financials.
Our team then launched a multi-channel marketing campaign including targeted letters, networking, and social media channels to start generating leads which were then screened and followed up on by our brokers.
Throughout this period, we were on hand to support the seller with any queries they might have and provide regular updates on the progress. 
We then identified a suitable buyer for the business, an entrepreneur who had approached our team through a networking group looking for a suitable business to buy as their first investment.
Satisfied that Vinyl Value was a suitable opportunity for the buyer, our team introduced the two parties and handled the communications required to negotiate the terms of the deal.
The Results

   
With a motivated buyer found, the legal process was followed to make the sale official at 94% of the original asking price.
The deal was formally completed in March 2021, just 4 months after the two parties were first introduced; contracts were signed electronically to ensure there were no delays.
The handover to the new owner was successful and the 16 members of staff retained their employment at Vinyl Value which has allowed the business to operate smoothly and without interruption during the acquisition.
"After a poor previous experience with another business broker, I was reluctant to put too much faith in the process and initially took any positive news with a pinch of salt. However, Bristol Business Brokers have changed my opinion entirely."
"I couldn't speak more highly of Paul, who was always on the end of the phone to give updates and offer advice, whether it was 8 at night or 6 in the morning. Even when there was a buyer showing interest, Paul always had a backup plan in case the negotiations did not lead to an agreement being made."
"Overall my experience was terrific. I'm extremely satisfied with the service provided by the team at Bristol Business Brokers and would recommend them to anyone that is looking to sell their business."
Steve – Owner, Vinyl Value
Looking to find a Buyer for your Business?
We have helped many business owners like Steve sell their business to achieve their goals – whether that is retirement, travelling or a new opportunity. 
If you are looking to sell your business or if you have been let down by another broker in the past, talk to Bristol Business Brokers today.
To have a conversation about selling your business or finding a business to buy, give us a call today on 0117 379 0117 or fill out a contact form and we will get back to you.