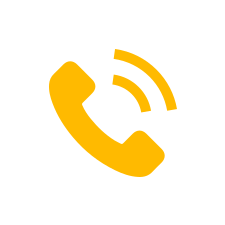 Ecommerce – Printed and Personalised Products
Location Liverpool
Offers in the region of £250,000
Architect Business For Sale
Location South West
Offers in the region of £825,000
ebike Retailer
Location South West
Offers in the region of £320,000 plus stock
Interior Design Business
Location South West
Offers in the region of £270,000
EPOS Hardware and Software
Location South West
Offers in the region of £500,000
Sign Maker
Location North
Offers in the region of £250,000
Design & Print Business
Location North Somerset
Offers in the region of £365,000
Custom Graphics Business 
Location  South West
Offers in the region of £375,000
Marketing Agency
Location South West
Offers in the region of £1,600,000
Glass Manufacturer
Location South West
Offers over £260,000
Accountants looking to Sell?
Turnover £150k -£3M
South West
Offers in the region of £150k-£3M
The Bristol Business Brokers Difference
Unlike other brokers, we adopt a hands-on approach to brokering, taking the time to understand what makes your business successful. This might entail coming in to spend a day with your staff, or going in as a customer to experience the service you provide first-hand.
When it comes to finding buyers, we recognise that simply listing a business on a brokerage website isn't enough, so we take the time to market to the right people and select buyers based on mutual goals and ambitions.
1. Research
We'll take the time to fully understand your business and what makes it unique.
2. Preparation
We'll carry out a free business valuation, produce a sales memorandum and give tax advice. 
3. Marketing
Using highly targeted and robust marketing strategies, we will create a list of potential buyers through local business networks, referral partners and digital campaigns.
4. Selection
We'll present you with 3 buyers that we think can offer you the best return for your business.
5. Negotiation
We'll aid in agreeing on the terms of the sale and completing the legal process.
Selling a business – Frequently Asked Questions
Is my identity protected when selling my business?
Yes, your identity is protected through a Non-Disclosure Agreement (NDA).
Can you sell businesses in any sector?
Whilst we specialise in the accounting and technology sectors, we have experience in selling companies across a wide range of sectors.
What factors impact the value of my business?
There are countless factors that have an influence on the value of your business. Factors we assess include net profit, location, business model, management, staff, contracts between clients, number of clients, accounts, current economic climate, potential growth, competitor activity and more.
Will the roles of my existing staff be protected?
Generally speaking, staff are protected by TUPE (Transfer of Undertakings Protection of Employment) Regulations. These regulations, the terms of which are agreed during the terms of sale negotiations ensure that employees automatically become employees of the new employer, usually with the same employment contracts.
How long does it take to sell a business?
It can take up to one year to complete the transaction; our goal is to find motivated buyers within 6-9 months.
Why should I use a broker instead of selling on my own and avoiding any fees?
Your business is your biggest asset, so you need to ensure you get the right price for it. Without the right connections, finding a buyer that shares your values and is willing to pay the price you expect can be difficult.
What tax is due on the sale of a business?
When selling your business, the tax you pay will be dependent on your personal situation. In most cases, Capital Gains Tax (CGT) will be payable at 10% or 20%. We will equip you with all the tax advice you need throughout the process to avoid any unexpected tax bills on completion of sale.
It starts with a free business valuation
At Bristol Business Brokers, we recognise that the process of selling your business can be daunting without the right support. If you're considering starting the process of selling your business, or are actively looking for buyers – we can help.
To have an honest conversation about selling your business, why not get in touch today and arrange a time for a coffee and an initial conversation? Call today on 0117 379 0117, or fill out a contact form and we'll get back to you.