Buying a business

Start your next business venture
.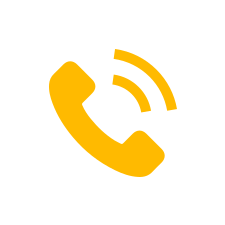 Whether you're looking to grow your existing business through acquisition, buy out the market or local competitor or simply increase your wealth – buying a business can be a lucrative investment if properly planned, and a potentially expensive one if not.
When buying a business, there are a range of factors you need to consider to determine its value including the sector, location, legal structure and potential for growth; all of which can have an impact on your potential return on investment.
At Bristol Business Brokers, we work with buyers to find them businesses for sale that suit their criteria and ambitions, bringing together suitable investment opportunities from our extensive business networks and pool of businesses for sale.
Looking to buy a business ?
Businesses for sale
Turnover:£750k
Location: North Bristol
Offers invited
Turnover: £760k
Location: Outskirts of Bristol
Offers Invited
Location: Bristol
Offers in the region of £5M
Turnover £6,000,000
Location Somerset
Offers in the region of £2,500,000
The Bristol Business Brokers Difference
Unlike other brokers, we recognise that the most profitable businesses are run by those who are passionate about making them a success, that's why we only present you with investment opportunities that meet your requirements and ambitions.
As well as a selection of businesses for sale, we utilise targeted marketing strategies and call on a network of local businesses and referral partners to find relevant investment opportunities that are not openly marketed.
Our approach to finding the right businesses for you
1. Research
We'll take the time to understand your requirements, the type of business you're looking for and why.
2. Preparation
We'll create a target list of potential businesses for sale.
3. Marketing
Using highly targeted and robust marketing strategies including formal letters, digital campaigns, local business network and referral partners, we'll identify businesses for sale that meet your criteria.
.
4. Selection
We'll present you with 3 possible options for you to choose the right business to buy.
.
5. Negotiation
We'll aid in agreeing on the terms of the sale and completing the legal process.
Buying a business – Frequently Asked Questions
Why should I buy a business instead of starting one?
Despite the initial higher cost, buying a business with existing clients, structure, employees, marketing strategy, reputation and proven track record makes for a significantly faster return on investment.
Can you find me a business in any sector?
We pride ourselves in being able to find businesses that meet any specified criteria. Whilst we specialise in the accounting and technology sectors, we have experience in sourcing businesses for purchase across a wide range of sectors.
Can I keep the existing clients?
Throughout a business purchase or acquisition, different service price points, rolling contracts and misaligned values can result in clients being lost. Generally, negotiations in regards to client retention are agreed during the terms of sale negotiations. When we source businesses on your behalf, we'll review all the factors that could impact client retention rates when determining the value and suitability of the business to you.
Can I talk with the owner of the business I plan to purchase?
We encourage communication between the buyer and seller throughout the process. As a business broker, we represent one party, but work with both to ensure the right deal is struck.
Can I review the financial records of the business before purchase?
Yes, we believe this is imperative for ensuring the right decision is made. Once a Non-Disclosure Agreement (NDA) is signed, you will have access to the financial records of the business.
Why should I use a broker instead of buying on my own and avoiding any fees?
Buying a business is a significant investment and it's not one you want to get wrong. As well as being able to equip you with all the expertise and advice required for a smooth purchase, using a broker like ourselves allows you to find businesses for sale that are not openly marketed.
What tax is due on the purchase of a business?
Buyers should be aware that acquiring a business is also acquiring their tax commitments. During the process of purchasing a new business, we'll provide you with sound tax advice to ensure you recognise what your tax obligations will be upon successful purchase.
Successful business acquisitions starts with us
At Bristol Business Brokers, we understand that buying a business is a huge investment, so we make sure you get it right. If you're thinking about starting on a new business venture or are actively looking for businesses for sale that meet your criteria, we can help.
To have an honest conversation about buying a business, why not get in touch today and arrange a time for a coffee and an initial conversation? Call today on  0117 379 0117, or fill out a contact form and we'll get back to you.