Finding the Perfect Buyer 
for Portishead Accountancy Practice
Case Study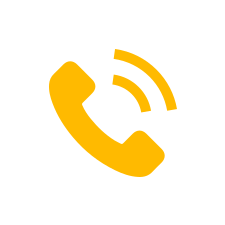 Our client was the owner of an established accountancy practice based in Portishead offering a full suite of services including bookkeeping, auditing and consultancy for clients ranging from sole traders to medium size companies with a turnover of up to £40m.
To enable their retirement, our client had taken the decision to sell their practice and approached our team to discuss the options available and find them a suitable buyer.
Despite COVID-19 and the subsequent UK lockdown putting a temporary halt on this deal and making both parties wary, our persistence and commitment ensured that the deal eventually went ahead as planned. 
"Being ready to start my retirement process, I approached Bristol Business Brokers to find a potential buyer for the practice, it was great that I was able to specify a number of prerequisites for the type of business I would be interested in talking to."
The Challenge
Our client was looking for a business that would be suitable to buy their practice whilst keeping existing staff employed as well as having the facilities and skills to continue serving their existing client base.
For this reason, an established local practice or larger national firm looking to grow via merger or acquisition within the South West was identified as an ideal prospect. 
With the UK lockdown bringing an immediate halt to any form of negotiations, the deal took longer than either side first anticipated, resulting in fatigue and at some stages, leaving both parties questioning the likelihood of a deal being reached.

The Bristol Business Brokers Solution
After receiving the brief from the client, our team launched a marketing campaign and approached networking contacts looking for potential buyers that met the agreed criteria.
There is a strong market for accountancy practices, with firms able to grow up to 8 times faster through acquisition or merger than they would organically. As such, within just 2 months we found a suitable buyer for our client – TC Group, an established and ambitious practice that holds the official title of 'fastest-growing top 50 accountancy firm'.
TC Group were looking to expand further into the Bristol market and had grown significantly over the past three years, with vast experience in growing via acquisition and merger. The firm also offered an expanded set of services including mortgages, investment, legal and HR which could be beneficial to our client's existing customers.
Despite the lockdown, our brokers were on hand to support both parties and kept in close contact to ensure proceedings could continue. At such an unprecedented time, it was vital that channels of communication were kept open whilst still allowing both parties to prioritise lockdown contingency planning for their businesses.
The Results

   
Once the lockdown restrictions were eased, communications continued between both parties until an agreement was finalised.
The deal then went ahead smoothly with 10 members of staff moving to TC Group. Our client has remained with the new owners to support client handovers before gradually reducing working hours until their final retirement.
Both the buyer and seller were extremely satisfied with the outcome and our team remained on hand to support any concerns that arose throughout the latter stages of the deal.
"Despite all the challenges we faced that were completely out of anyone's control, the team at Bristol Business Brokers never took their foot off the gas and kept both parties motivated to ensure the acquisition completed".
Find the Ideal Buyer for your Business
At Bristol Business Brokers, we specialise in finding the perfect buyer for your business, with a pool of buyers, targeted marketing campaigns and a robust professional network to call upon.
If you are ready to sell your business in order to retire or simply want to cash in on your hard work, we can help find you a suitable buyer on your terms.
Alternatively, if you are looking to grow through acquisition or merger, we can identify firms that have synergy and mutual ambition with you. 
To have an honest conversation about selling your business, give us a call today on 0117 379 0117 or fill out a contact form and we will get back to you.