All businesses are
unique.
So are we.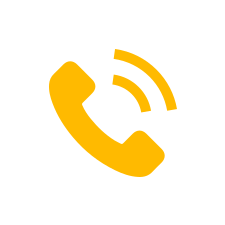 A broker with a difference
With our experience comes understanding. Bristol Business Brokers understand that buying or selling a business is both difficult physically and stressful emotionally. Our supportive and hands-on approach means you can relax, knowing that your legacy, goals and ambitions are safe with us.
Businesses For Sale
Turnover:£750k
Location: North Bristol
Offers invited
Turnover: £760k
Location: Outskirts of Bristol
Offers Invited
Location: Bristol
Offers in the region of £5M
Turnover £6,000,000
Location Somerset
Offers in the region of £2,500,000
Buying a business
We help investors find the perfect business to buy. Whether you're looking to grow through acquisition, buy out the market or start a new venture, we bring together a range of businesses for sale from business networks and a pool of clients to find you opportunities that match your ambition.
Looking to buy a business ?
Thinking about selling your business ?
Selling a business
Whether through ill health, retirement or wanting to cash in on your hard work – we can help find the perfect buyer for your business. We recognise the sensitivity around selling your business, that's why we not only ensure you get the best deal, but also take steps to present you with offers from buyers that share your values.
Why us ?
1. Personal
Our personal hands-on approach to brokering allows us to get the best deal for you.
2. Experience
We bring over 25 years' experience in exit planning and sales.
3. Results
We work with a small number of clients at any one time to ensure best results.
4. Network
We have access to an extensive network of privileged business contacts, referral partners and investors.
Are you an accountant ?
We specialise in the buying and selling of accountancy businesses. If you're a buyer looking to grow your practice through acquisition or are an accountant that is looking to wind up due to increasingly complex and modern tax systems, we can help ensure you get the best deal.
With several benefits to buying an established business vs. starting one, entrepreneurs across the UK are always on the lookout for businesses for sale and there are now more places than ever for prospective buyers to look.  Social media and dedicated online...
read more