All businesses are
unique.
So are we.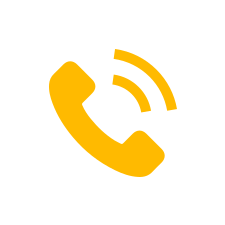 A broker with a difference
With our experience comes understanding. Bristol Business Brokers understand that buying or selling a business is both difficult physically and stressful emotionally. Our supportive and hands-on approach means you can relax, knowing that your legacy, goals and ambitions are safe with us.
Businesses for sale
Turnover:£750k
Location: North Bristol
Offers invited
Turnover: £760k
Location: Outskirts of Bristol
Offers Invited
Location: Bristol
Offers in the region of £5M
Turnover £6,000,000
Location Somerset
Offers in the region of £2,500,000
"Really pleased with the way Paul handled the sale of my business. From the beginning Paul was very helpful, experienced and had valuable advice, he made sure that I achieved the best price for my business. Paul kept me updated regularly during the whole process and I found him to be a very professional and good negotiator."
"I was supported by Bristol Business Brokers through every stage of the business purchase process from enquiry through to successful completion"
"After our previous experience with a broker, Simon and his team were a breath of fresh air. Whilst we had reservations initially, the team at Bristol Business Brokers gave us confidence that the market was there and delivered a suitable buyer within our desired timeframes."
"As my first experience using a business broker, I am very satisfied with the results. Simon and his team showed perseverance throughout and hit the ground running once more when the first deal fell through."
"The communication was excellent throughout and we were kept up to date on the progress of negotiations once a potential buyer was found. Unlike our previous broker, they seemed genuinely passionate about finding a buyer for our business."
"Simon and his team were very interactive throughout the process and kept me updated on any new developments in what is a complicated climate."
"Having three businesses to choose from was an aspect of Bristol Business Broker's service that we valued greatly – giving us the opportunity to compare factors such as turnover, profitability, ease of acquisition, clients and more to ensure that we made the right decision."
Buying a business
We help investors find the perfect business to buy. Whether you're looking to grow through acquisition, buy out the market or start a new venture, we bring together a range of businesses for sale from business networks and a pool of clients to find you opportunities that match your ambition.
Looking to buy a business ?
Thinking about selling your business ?
Selling a business
Whether through ill health, retirement or wanting to cash in on your hard work – we can help find the perfect buyer for your business. We recognise the sensitivity around selling your business, that's why we not only ensure you get the best deal, but also take steps to present you with offers from buyers that share your values.
Why us ?
1. Personal
Our personal hands-on approach to brokering allows us to get the best deal for you.
2. Experience
We bring over 25 years' experience in exit planning and sales.
3. Results
We work with a small number of clients at any one time to ensure best results.
4. Network
We have access to an extensive network of privileged business contacts, referral partners and investors.
Are you an accountant ?
We specialise in the buying and selling of accountancy businesses. If you're a buyer looking to grow your practice through acquisition or are an accountant that is looking to wind up due to increasingly complex and modern tax systems, we can help ensure you get the best deal.
Buying a business is a successful route to business ownership which offers many benefits over starting up on your own and can accelerate expansion far beyond that of relying on organic growth alone. Buying a business is a significant investment and, like any other...
read more