Chestnut Grove Care Home
Case Study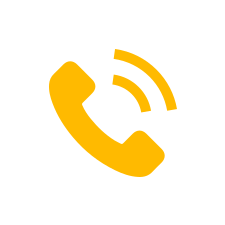 Our client was the owner of Chestnut Grove, a private care home in Lancashire with twelve single rooms. The care home is rated as 'Outstanding' with the Care Quality Commission and aims to create a 'home from home' for residents and their families. 
Starting her career working for the NHS, our client had always wanted her own care home and purchased Chestnut Grove over 20 years ago; bringing the skills and passion from her work with the NHS to the care home.
After 20 years of dedicated management, our client and her partner were looking to sell the care home to fund their retirement and approached Bristol Business Brokers to find a suitable buyer.
The care home was well established and would make excellent returns in the long term for a committed new owner. Due to the size, it would be ideal for a first time care home owner.
"After years of managing the care home and creating a loving environment for residents, we were ready to pass the reigns to another passionate owner and settle down for retirement."
The Challenge
Care homes were significantly impacted by the pandemic in 2020 which made finding a buyer and negotiations much harder from the offset. 
Given the hard work and love that had gone into the care home over the years, it was critical that the new owner shared our client's ethos; ensuring that their legacy would be continued.   
To guarantee that a high level of care remained in place under new ownership and to protect jobs, all existing members of staff would remain in employment as part of the terms of negotiation.
After a suitable buyer was found, financial challenges were encountered as banks were not lending within the care sector due to the pandemic.
At one stage, it looked like the deal may fall through due to medical problems on top of the financial challenges the buyer was facing.

The Bristol Business Brokers Solution
Given the size of the care home, it would make the perfect venture for a first time owner who shared the ethos of our client.
To make certain that the right person was found, we worked closely with the client to develop a specification for the type of new owner the client was looking for.
Our team then launched a multi-channel marketing campaign to find a buyer that met all the criteria, we believed that social media was the optimal channel to find a buyer that met our clients' requirements due to the more personal aspect of the sale.
A short time after the campaigns were launched, a suitable buyer was found through social media and negotiations ensued.
Whilst the buyer did face challenges throughout the process due to finances and illness, we were able to keep lines of communication open to ensure the deal did not fall through.
The Results

   
With a motivated and suitable buyer found, the terms were negotiated and finalised just 3 months after the client first approached our team.
However, due to COVID and the resulting financial complications, it would take a further 10 months to complete the deal.
Our client will stay at the home for 3 months to help the new owner get settled in and assist with management as required. Our client will also be available for support by phone and email for a further 3 months.
Once this period is over, our client plans to officially retire and take a well deserved trip with their partner to Barbados.
"Our experience with Bristol Business Brokers was excellent from the offset. We knew that we were looking for something slightly different to most sellers in that we cared deeply about who took on the business after us; Simon was extremely understanding of this and worked closely with us to capture what we were looking for in a person."
"Despite the challenges we faced along the way, Simon and his team persevered and were always on hand to reassure us. We were always able to speak with somebody on the phone who could make things happen rather than just pass on a message."
"Overall, we are delighted with our experience and would highly recommend Bristol Business Brokers to anyone looking to sell their business in the care sector."
Looking to find a Buyer for your Business?
Are you thinking of selling your business to fund retirement or move on to a new venture?
Using a broker can help save you time and money at every stage of the deal; ensuring that you find a buyer that meets your requirements.
To have a real conversation about selling your business, give one of our team a call today on 0117 379 0117 or fill out a contact form and we will get back to you.