Testimonials

What our clients say
.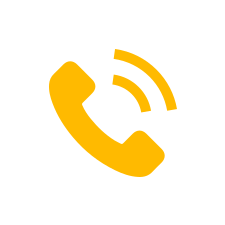 "When the e-commerce business 'side venture' we had started a few years ago began grow beyond the capacity that we could reasonably give it, we wanted to find the right buyer who could give it the time and investment to propel it to the next level of development."
As time was a critical factor, we chose Bristol Business Brokers because they advocated a multi-pronged approach to marketing the business to maximise exposure but also to be very targeted where appropriate. Simon is knowledgeable, well-connected and clearly respected in his field but was open to ideas, maintained good communications throughout and ultimately helped us to find a good buyer for the business within the timeframe we had set. Highly recommended!
K Lac
"I would like to thank you for assisting us in acquiring Small Business Accountancy Company Limited."
We really appreciate your honesty and advice. Also, the way you were able to solve problems as and when they came up.
Your professional manner made the whole acquisition seem very easy.
Grant Hutton the new owner of the Small Business Accountancy Company Ltd
"After having a poor experience with a broker before, I was hesitant about engaging with another, but Bristol Business Brokers proved to be a breath of fresh air."
We had been receiving numerous cold emails from other business brokers, so it was a welcome change to hear from Stewart at Bristol Business Brokers directly, and it came at the perfect time".
As well as explaining everything in a jargon-free way, they supported me at every stage of the deal, helping me to navigate many potentially expensive and time consuming pitfalls; I wouldn't have been able to do this without them!
The service was also extremely personal and friendly; they thought about the needs of myself and the business, rather than just focusing on the sale.  This meant that they knew exactly the kind of buyer I was looking for and so found a buyer with similar values.
I am extremely happy with the outcome of the deal and enjoying my new role at Bundle Bean. I would recommend Bristol Business Brokers to anybody looking to sell their business"
Emily – Founder,  Bundle Bean
"After running a successful restaurant business in Bristol, we were ready to move on to other interest and allow a new business acquirer to take it forward."
I personally knew what an excellent reputation Bristol Business brokers has within the Southwest. Paul and the team made the process seamless from start to finish. We sold the business within 21 days; Paul got us a good deal and we can now focus on new ventures
"Our experience with Bristol Business Brokers was excellent from the offset."
We knew that we were looking for something slightly different to most sellers in that we cared deeply about who took on the business after us; Simon was extremely understanding of this and worked closely with us to capture what we were looking for in a person.
Despite the challenges we faced along the way, Simon and his team persevered and were always on hand to reassure us. We were always able to speak with somebody on the phone who could make things happen rather than just pass on a message.
Overall, we are delighted with our experience and would highly recommend Bristol Business Brokers to anyone looking to sell their business in the care sector.
"I was supported by Bristol Business Brokers through every stage of the business purchase process from enquiry through to successful completion."
Bristol Business Brokers supported me to take the plunge and make my first Business purchase, Bubbles Dog Wash Ltd. Whilst I have wide ranging experience in the corporate world I had always wanted to run my own business but needed support to navigate through the purchase process. Paul helped me at every stage, from connecting me with suppliers and other business people, overcoming obstacles but also providing honest advice when asked for, overall a very positive experience. I am now successfully running my small business and will be looking to work with BBB on further acquisitions in the future. 
Ben Newby
Really pleased with the way Paul handled the sale of my business.
From the beginning Paul was very helpful, experienced and had valuable advice, he made sure that I achieved the best price for my business. Paul kept me updated regularly during the whole process and I found him to be a very professional and good negotiator.
Nicola Bridges
"After our previous experience with a broker, Simon and his team were a breath of fresh air.  Whilst we had reservations initially, the team at Bristol Business Brokers gave us confidence that the market was there and delivered a suitable buyer within our desired timeframes."
" The communication was excellent throughout and we were kept up to date on the progress of negotiations once a potential buyer was found. Unlike our previous broker, they seemed genuinely passionate about finding a buyer for our business.
Roger Chubb
"As my first experience using a business broker, I am very satisfied with the results."
"Simon and his team showed perseverance throughout and hit the ground running once more when the first deal fell through."
Riz Careem
Buying a Food Retail Business
"Simon and his team were very interactive throughout the process and kept me updated on any new developments in what is a complicated climate."
Rodney Tanton
Buying an Accountancy Practice
"Having three business to choose from was an aspect of Bristol Business Broker's service that we valued greatly – giving us the opportunity to compare factors such as turnover, profitability, ease of acquisition, clients and more to ensure that we made the right decision."
Phil Jones
TC Group Acquisition – Purchase of Leslie Dark Accountants
"We are also very grateful to Simon Norton at Bristol Business brokers who recognised the potential synergy between our firms, and helped us to navigate our way past several obstacles to complete the deal.'"
"After a long career in a corporate position – I was ready for a new challenge. I approached Bristol Business Brokers as the result of a recommendation and their impressive reputation."
"The opportunity that Bristol Business Brokers found for me ticked all the boxes. Established, strong management,  within budget and in my target industry and location.
Since taking ownership, I have been working on modernising some aspects of the business which now runs with very little involvement from myself day to day; giving me time to focus on other areas of the business and also on other opportunities.
I look forward to expanding my portfolio further and will certainly be using Bristol Business Brokers and the other contacts they have introduced to do so.
David Evans Owner of Vinyl Values
"After a poor previous experience with another business broker, I was reluctant to put too much faith in the process and initially took any positive news with a pinch of salt. However, Bristol Business Brokers have changed my opinion entirely."
"I couldn't speak more highly of Paul, who was always on the end of the phone to give updates and offer advice, whether it was 8 at night or 6 in the morning. Even when there was a buyer showing interest, Paul always had a backup plan in case the negotiations did not lead to an agreement being made."
"Overall my experience was terrific. I'm extremely satisfied with the service provided by the team at Bristol Business Brokers and would recommend them to anyone that is looking to sell their business."
Steve Owner of Vinyl Values
"A huge thank you to you for your support over the last year or so."
"I remember being at a BNI meeting years ago when you were running your exit planning company and I was thinking, "I really hope to be giving that chap a call one day to sell my business". Well it eventually happened! 
Amy Gym Owner Bristol
"I just wanted to drop you a line to let you know that completion has gone through today."
"I also wanted to thank you for all of your help and advice along the way and to let you know that I would highly recommend you to anyone that indicates to me they would be looking to sell their business or buy a business etc."
Tim Your Profit Coach