Accountants

Helping accountancy practitioners buy and sell their business.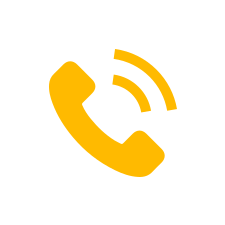 In addition to the common reasons for selling a business including ill health, retirement, wanting to cash in or looking for a new venture, the ever-changing complexity of the accounting industry has made it an increasingly active market in regards to buying and selling businesses.
Making Tax Digital (MTD) is the latest change facing the industry that has caused many more senior accountants to pursue the sale of their practice.
At Bristol Business Brokers, we specialise in the brokering of accountancy practices. We help sellers get the best value in a way that also reflects their principles, and help buyers grow faster through acquisition, finding them practices that are best placed to offer the greatest return on their investment.
Selling your accountancy practice
If you're considering selling your accountancy practice, you want a sale at a fair price and on terms you agree on; whether it's protecting employee roles, respecting present client rates or ensuring the buyer's values match your own.
At Bristol Business Brokers, we offer an end-to-end service for the sale of accountancy practices, from research and preparation to market the business, selection of a buyer and negotiation of a deal.
Unlike other brokers, we take the time to really understand your business and the way it works before engaging with our pool of buyers. Following extensive research and marketing, we'll present you with 3 buyers we believe can offer the best deal for your business.
Buying an accountancy practice
Growth by acquisition is an extremely effective method of growing your accountancy business which, in our experience, can be up to 8 times quicker than relying on organic growth alone.
At Bristol Business Brokers, we take the time to understand your requirements before creating a targeted list of businesses to choose from.
Throughout this process, we take into consideration factors such as current client contracts, pricing, turnover, location and size to ensure the businesses we suggest match your goals and ambitions.
Considerations when buying or selling an accountancy practice
Whether you are buying or selling an accountancy practice, there are a number of considerations that should be taken into account to ensure the process is successful. These include:
Fee structure – If rates between the two practices differ significantly, there is the risk of clients leaving upon takeover. We work with both parties to find a solution such as a staged fee increase that's clearly communicated with clients.

Specialisms

– If the practice being purchased offers specialist accounting services that the buyer cannot, the value of the practice from the buyer's perspective decreases. We take steps to ensure that we handpick buyers and businesses for sale that match your current service offerings.
Staff – Smaller practices generally have a team of long-standing employees. Staff can become uneasy during an acquisition if their roles are not guaranteed, this can result in key clients being lost should the member of staff leave. We work with both parties to ensure the best outcome for seller, buyer and staff.
Frequently Asked Questions
How do you value an accountancy practice?
In the broadest terms, an accountancy firm is valued by a multiplication of sales turnover. However, there are countless other factors that contribute to the value of individual practices. For a no obligation valuation of your practice get in touch
What is 'clawback'?
When an accountancy practice is sold, a clawback clause will typically be present in the sales agreement. This clause protects the buyer should clients leave over a specific period following purchase, allowing the buyer to get back some of the money they paid for the business from the seller.
How would you market my accountancy practice?
At Bristol Business Brokers, we use a range of strategies to find the right buyer for your practice. These include formal letters, digital campaigns, local business networks and referral partners.
Will I have to stay at the accountancy practice after sale?
In some scenarios, the buyer will request that the owner of the practice stays on over a transitionary period, usually in a consultative role to ensure a smooth takeover. You are in no way obliged to do this unless agreed in the terms of sale.
Specialist accountancy brokers
At Bristol Business Brokers, we recognise the unique challenges faced by those wishing to buy or sell an accountancy practice and provide a specialist service to match. If you're planning on selling or acquiring an accountancy practice, we can help.
To have an honest conversation about how we can get you the best deal, why not get in touch today and arrange a time for a coffee and an initial conversation? Call today on  0117 379 0117, or fill out a contact form and we'll get back to you.